Cookie Cartoonery
Cartoon Portraits By Cookie
Working from photographs and a description of the subject, I create accurate and flattering likeness of people, set in cartoon surroundings or their favourite hobbies and passtimes.
They make the perfect original gift for the person who 'thought' they had everything. Suitable for any occasion.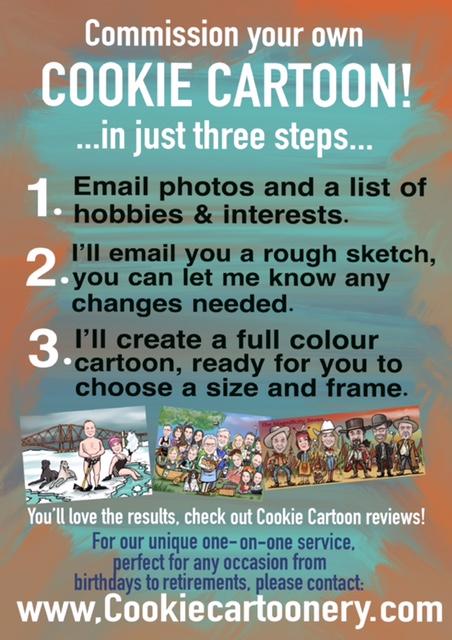 DELIVERY & RETURNS
Learn how to edit the text in this section by looking at your theme's notes section.